Let's create new ways of thinking together!
The labour market and our ways of working are changing at a faster pace than ever before. Technologies, working practices, and the context and content of work are changing, as are the meanings we associate with work.
But what remains constant at the core of it all are people. The changing nature of work calls for continued matching of skills and needs, in the right place and at the right time, alongside growing diversity within work communities, and ever better well-being at work.
Ami is a foundation for evolving work. We are a young, daring and bold foundation dedicated to reshaping thinking around the labour market, and to supporting actions and activities that make a difference.
Our objective is for the Helsinki Metropolitan Area to have the best and most skilled labour market in the Nordics. To realise this ambition, we need sustainable growth, new kinds of value creation, and more equal opportunities for everyone.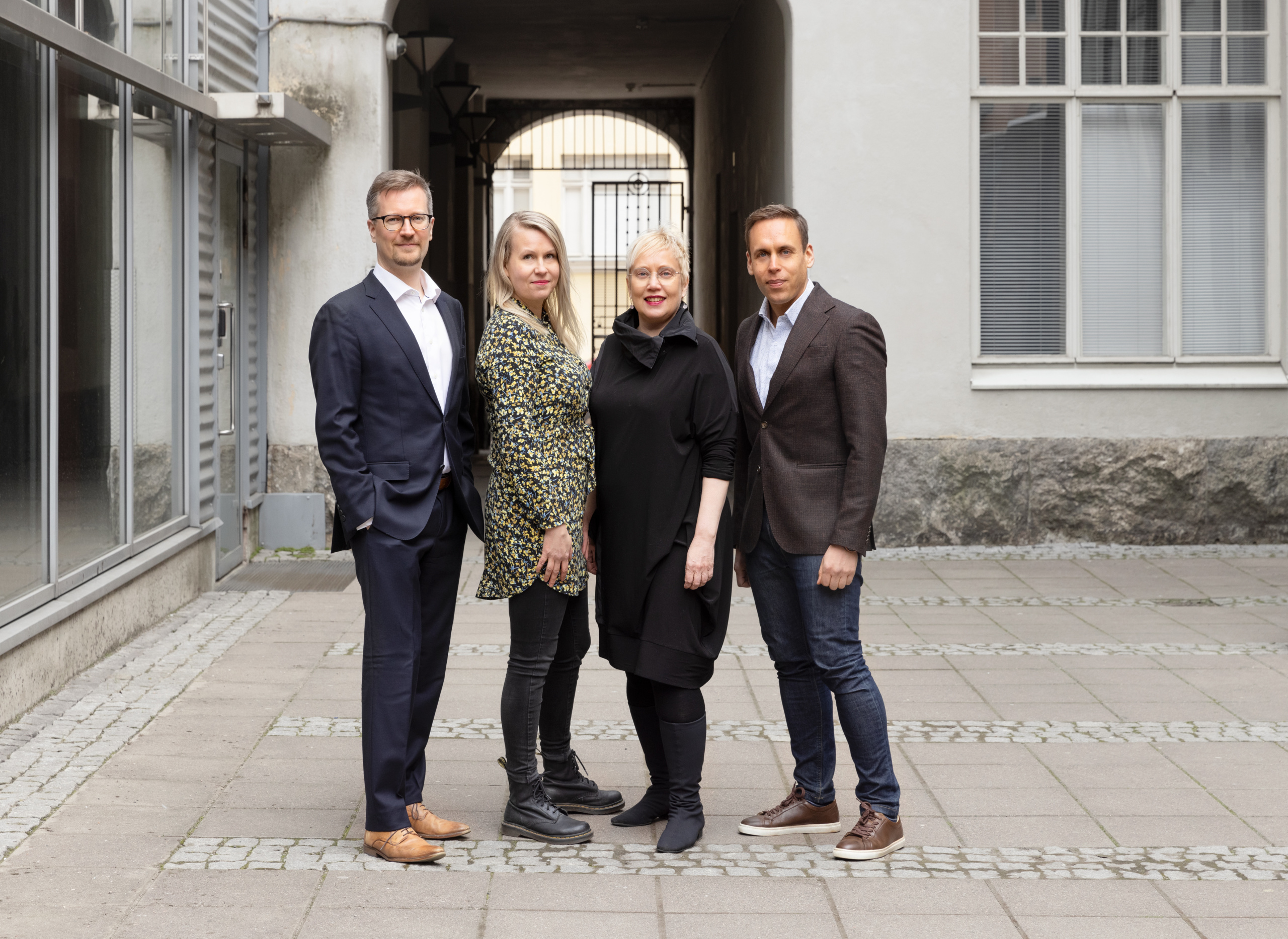 New knowledge and new experiments through grants
The Ami Foundation enables new ideas to thrive and continuous learning to take root in a rapidly changing world, through an innovative, collaborative approach. The changing labour market needs functional, information-based solutions that focus on the future, and look beyond the challenges of the present moment.
We support new research and experiments, and bring together experts from different backgrounds to find ways of developing the labour market, increasing our knowledge, and adding value as we go along.
We support high-level scientific research and knowledge creation through individual research grants. We also believe that impactful knowledge is made meaningful in a whole new way when it is being applied through practical experiments. This is why we want to support projects that help advance information-based solutions, in line with the key points of our programme.